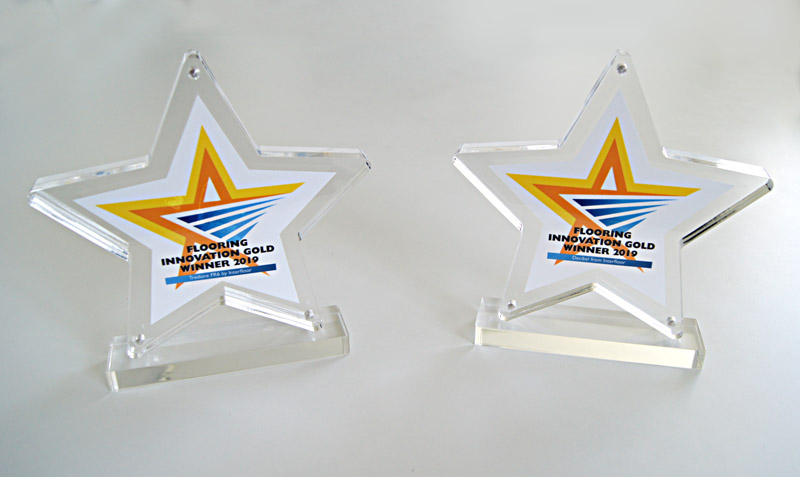 The latest innovative introductions to Interfloor's world-leading range of British-manufactured underlays have been recognised with prestigious Gold Awards at the 2019 National Flooring Innovation Awards, announced at this year's Flooring Show in Harrogate.
The awards scheme is designed to celebrate the ideas, imagination and innovation driving the UK flooring industry to new heights. There were over 140 entries, a significant increase following the success of the inaugural show in 2018, with the judges impressed by the high quality of submissions.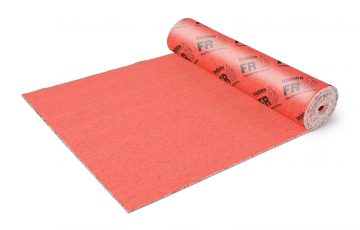 INNOVATIONS GOLD WINNER UNDERLAY:Tredaire FR6 by Interfloor
Interfloor's newest flame retardant underlay, Tredaire FR6, is a hard-wearing, high density PU underlay ideal for extending the life of the carpet in commercial environments where safety is a priority.
FR6 is thinner and more dense than Interfloor's FR7 underlay, making it ideal for the most demanding installations where robust performance and appearance retention are essential. It meets the requirement for flame retardant underlays to be lightweight, to minimise fuel costs, and is quick and easy to install for major or minor interiors refurbishments. It is suitable for use with stretch-fit and double-stick application methods to ensure a quality finish, an important factor on cruise ships where floorcovering designs often incorporate patterns and texture.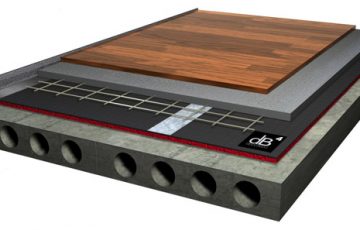 INNOVATIONS GOLD WINNER INSTALLATION: Decibel Soundseal by Interfloor
With growing awareness of the requirement to create working and living spaces with good acoustics, Interfloor has introduced a unique, noise-reducing application, the Decibel Soundseal System, which is certified and extensively tested to European standards. Suitable for refurbishment and new build projects, the Decibel Soundseal System is an ideal solution for most acoustics problems associated with floor constructions.
This innovative method involves installing synthetic rubber mats permanently into the sub-floor which creates excellent acoustics improvements and is a permanent solution to all the acoustics problems in the building regardless of the chosen flooring materials, now and in the future.