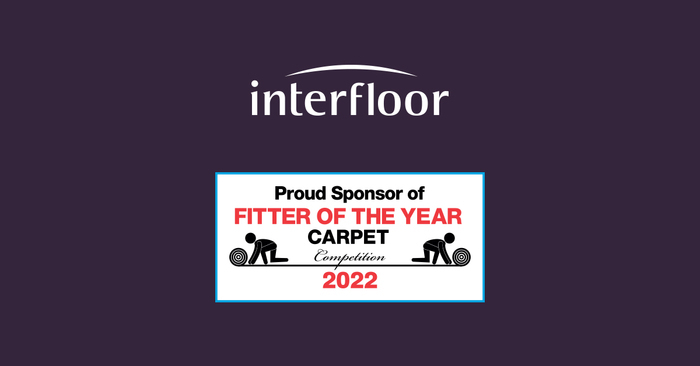 As a company passionate about quality flooring, Interfloor are pleased to announce we are sponsoring NICF's Carpet Fitter of the Year award for 2022! This competition is an excellent opportunity to highlight the skill that goes into carpet installation, and to promote the values of craftsmanship that are held in such high regard in the industry.
The winner of the contest will receive the coveted Fitter of the Year trophy, along with £2000 prize money, a selection of tools and one year's free NICF Master Fitter membership. Finals will be held at The Flooring Show, Harrogate, where contestants will be tasked to deliver a fitting for the Judge's Challenge.
Applicants must be 18 or over and do not need to be an NICF member in order to enter. The deadline for entry is midnight, 30th April 2022 – so don't delay in filling out your entry form! Find out more information about the competition or take part by visiting the NICF website.