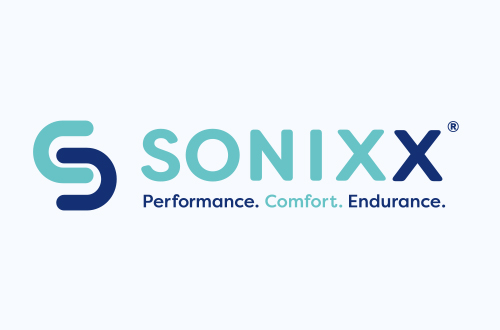 We are proud to announce the launch of our new brand, Sonixx®, designed to house high-performance technical products for large-scale construction projects.
Adding a new specialist arm to the business, Sonixx® will be complementing our product portfolio with solutions that answer specific issues, such as environmental noise reduction.
Two flagship products accompanying the launch of Sonixx® are Resilient 250 and Soundsure 560. Resilient 250 is a versatile high-performance acoustic underlay, which can significantly reduce impact sound beneath a range of flooring types. It offers a durable solution with exceptional longevity using a robust sponge rubber design.
Soundsure 560 is an under-screed resilient layer which provides sound insulation that exceeds UK building regulation standards. Made of hardwearing rubber crumb, all of the material used in Soundsure 560 is taken from recycled sources, providing an environmentally friendly choice for specifiers.
Sonixx® is helmed by Paul Robson, who joined Interfloor earlier this year as Acoustic Products Director. His wealth of expertise comes from 20 years in the industry as Managing Director at InstaFloor, where he was instrumental in the growth and development of acoustic insulation and sports flooring products.
The durability of Sonixx® products along with their outstanding performance will prove important to spaces such as care homes, hospitals, apartment blocks and hotels, where sound can have a substantial impact on wellbeing.
Paul Robson echoed this sentiment: "Sound can have a tremendous effect on our overall quality of life and addressing this issue at design level is where we can make most difference. Reducing impact and airborne noise to create better interiors is one of the key values behind Sonixx®, especially where these products need to stand the test of time."
"Architects and specifiers need solutions that deliver results, offer eco-credentials, provide comfort to the end user and have a substantial lifespan – essentially ticking all the right boxes. This is exactly what Sonixx® is bringing to the market."