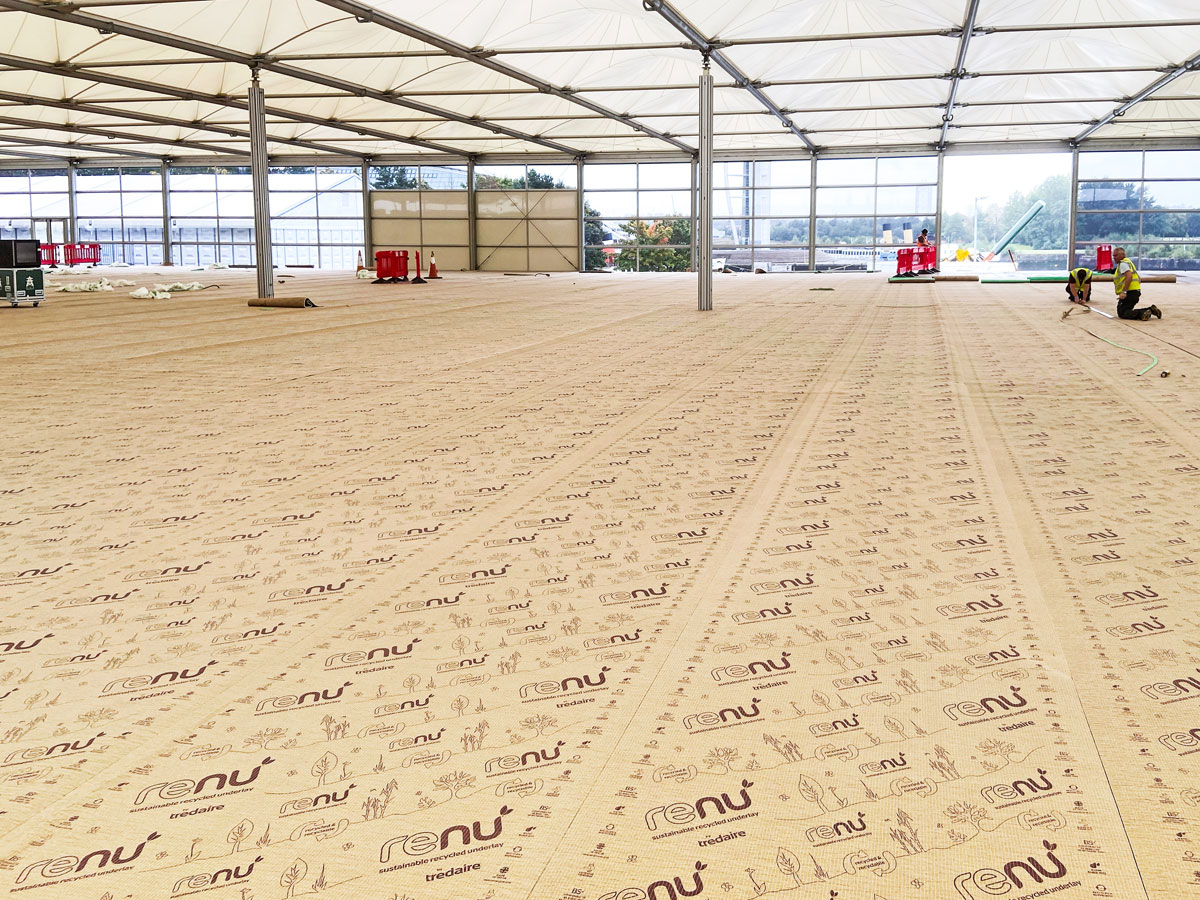 Interfloor are thrilled to be involved in the preparation of the COP26 climate summit by supplying 286 rolls of our eco-friendly renu® underlay to the venue.
As a pioneering innovator in flooring, Interfloor has built its name on industry-leading design, especially in regard to sustainability. The development of our 98% recycled and 100% recyclable renu stands as a significant milestone, an achievement that expertly demonstrates how environmentally-conscious processes can still deliver quality results.
Though renu was only launched this year, its reputation of being one of the most sustainable underlay options on the market is already making waves internationally. Interfloor were approached by COP26 conference organisers to provide a flooring solution that matched the spirit of the UN summit on climate change. We were overjoyed to be part of their project.
The organisers had a strict zero waste policy which renu was able to meet in full. Interfloor will be supplying 286 rolls for the venue, and once the world leaders have left at the end of the conference, it will be taken back for reprocessing at our Haslingden plant where it will become fresh renu once more.
Being asked to assist in the build up to the COP26 summit on climate change has struck a timely chord with Interfloor.
CEO John Cooper said: "We are all rightly concerned about how we treat our planet, and we are proud to be supplying COP26 with a product that meets not only the values of the conference but our own ideals too.

"One of the standout qualities of renu is that when the world leaders have left the conference, it will be fully recycled. It is without question the most sustainable underlay in our long history, and we were delighted that it has been recognised by COP26 in striving for this full circle of 'no waste'.

"We have made great strides in improving efficiency and increasing sustainability over the decades, but this new product is a game-changer, bringing together raw materials that we save from going to landfill with some that actually have a positive effect on the environment."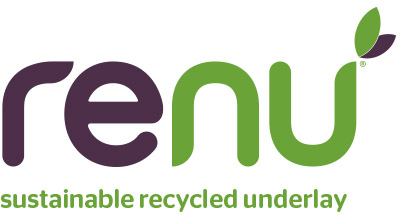 Learn more about renu here.