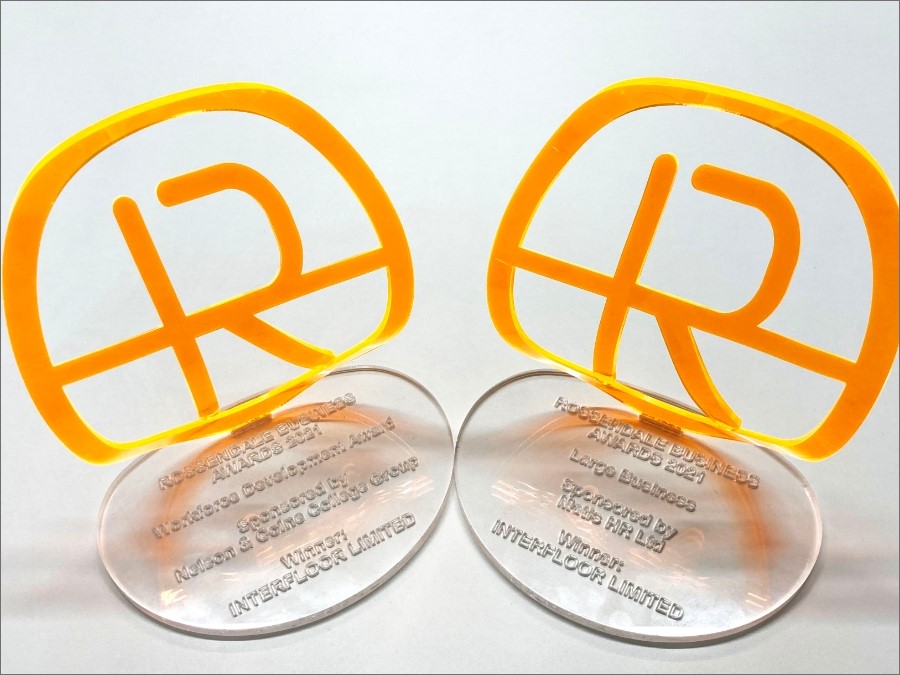 Interfloor were honoured to receive two awards at the Rossendale Business Awards, celebrating the achievements and enterprising spirit of companies in the local area.
The Rossendale Business Awards are an annual function designed to highlight what makes Rossendale a fantastic place for industry and Interfloor were delighted to be named winners in, not just one, but two categories.
Interfloor were awarded the Large Business and Workforce Development categories, where we received two strikingly designed trophies made exclusively for the event by local sixth form, Alder Grange School.
This was the awards' 12th year running and a welcome gathering of like-minded individuals given the difficult conditions caused by the pandemic. It has grown to become the largest local business event of the year and one which we were pleased to be a part of after a year of much turbulence for everyone involved.
These awards hold tremendous significance for us because Interfloor has always believed in supporting local growth and fostering grass-roots talent. We're so pleased to be recognised for helping to develop our workforce and encouraging knowledge sharing, especially in regard to young people entering the industry.
It was a fantastic event and we would like to thank all of the organisers for providing a memorable and enjoyable evening.