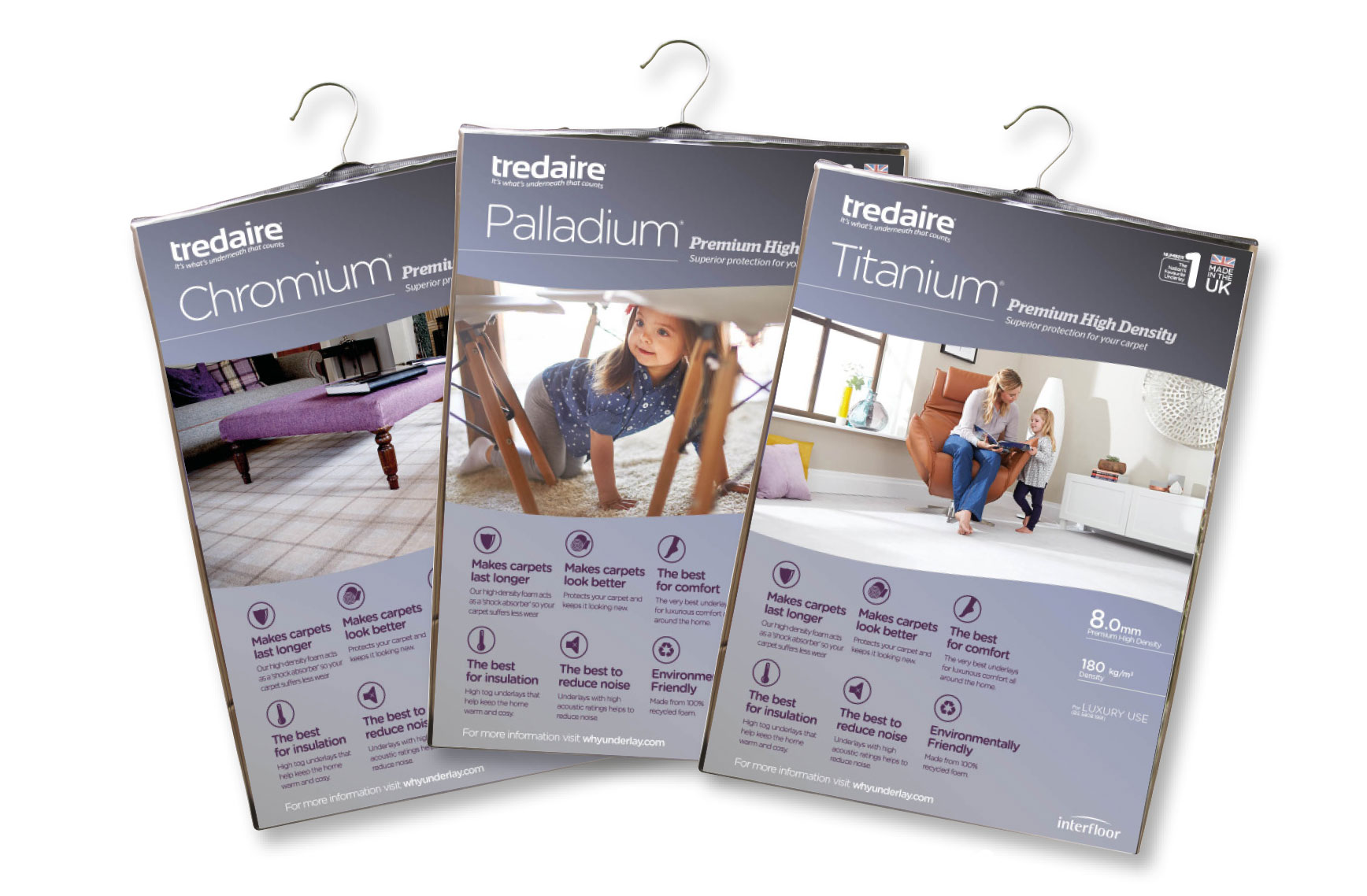 Interfloor is launching its highest density PU underlay range in response to market demand for firmer and more luxurious products suitable for use in all areas of the home.
The three products in the new Premium High Density (PHD) range are all 180kg/m³ and offer superior protection for carpets that is longer lasting and better performing as well having impressive "green" credentials.
Interfloor CEO John Cooper said: "The trend for increasingly luxurious and comfortable interiors means that many of our retail customers are keen to add firmer PU products to their offer. Now with our new Premium High-Density range they can.
"This latest product development demonstrates our commitment to providing customers with the very best choice of quality and value for money flooring products as well as outstanding service. We pride ourselves on offering a one-stop-shop for all their flooring needs."
The new Tredaire Premium High Density range

New PHD Chromium 9mm, the standout PU underlay in the range, has high-performance Textron backing to give it more dimensional stability and cleaner cutting during installation as well as exceptional 'shock absorber' properties to help give it a longer life.
PHD Titanium 8mm and PHD Palladium 10mm have a polyethylene with reinforcing scrim backing, as featured on Tredaire Titanium, Flamecheck and FR7. This backing also helps increase dimensional stability, is resistant to tearing and is easy to cut and trim.
"Consumers will love the high-performance features of our new PHD underlays, while fitters can't fail to be impressed with how easy it is to install. We are sure the range will be first choice for professional installations in all areas of the home," added Mr Cooper.
The PHD underlays boast superior heat insulation properties and have high acoustic ratings to reduce noise. They are also made from 100 percent recycled foam, giving them excellent "green" credentials.