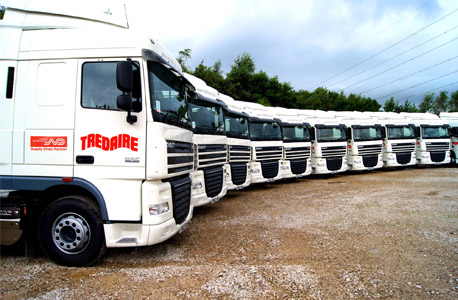 Interfloor have announced today that they are proposing to transfer the operation of their Transport Department to Norbert Dentressangle Ltd., one of the UK's leading logistics and transport companies. Norbert Dentressangle employs over 12,000 people in the UK across 195 sites and operates 1,800 vehicles. They provide an excellent service supported by an extensive depot network with the backing and infrastructure of a major, international logistics business. Their UK customers include Ford, Coca-Cola and Marks and Spencer.
The Transport Department will continue to operate, as normal, on Interfloor premises and there will be no change to the Interfloor delivery service as a result of the transfer.
Ian Merrifield, Interfloor operations manager said, "We believe that the proposed change will improve our efficiency and provide opportunities for further improvements to customer service in the future. We are committed to improving our Transport operation and have recently invested in 17 new DAF vehicles that will complement the rest of the vehicle fleet which was purchased in November. This will provide us with a large and modern fleet capable of meeting our logistics needs in the future."
Interfloor plan to have the new operation in place by the beginning of September.