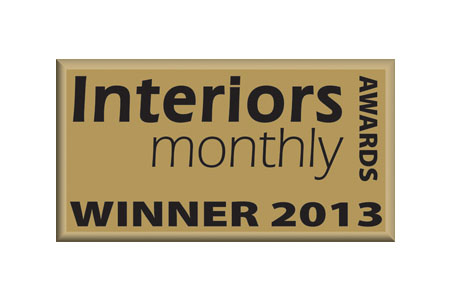 Interfloor has won the Best Underlay category in the Interiors Monthly Awards for 2013.
This comes just a few months after Interfloor won the Best Underlay category in the 2013 CFA / CFJ awards with the Duralay Durafit range. Interfloor now holds the industry's top two underlay awards.
"The whole Interfloor team is delighted to win this award from Interiors Monthly readers" says Steve Woodhead, Interfloor marketing director. "We're working hard to provide our customers with the best solution in terms of product choice, brands and customer service. Tredaire and Duralay are the UK's biggest selling brands and we're honoured to get such an endorsement."
Interfloor, the UK's market leader for underlay, continues to develop new point of sale and sales tools to help retailers maximise their underlay profitability. These include the new, interactive Underlay Selector, on www.interfloor.com which helps retailers identify and sell the best underlay to meet their customer's needs. "Consumers are increasingly demanding the right product solution for them – whether that is for comfort, durability, sound insulation, heat insulation, underfloor heating, or for wood and laminate floors. We frequently get retailers asking for this kind of information so that they can recommend the best product to the consumer. Although we have detailed technical specifications we wanted to develop something which is more accessible and quicker and easier to use. The Underlay Selector does this. It enables the user to choose the best underlays for each of these six criteria. The products are visually arranged in order – just like magic!"
Interiors Monthly is a leading publication read by 7,000 flooring and furnishing retailers. The magazine is widely circulated amongst department stores, multiples and independent buyers.