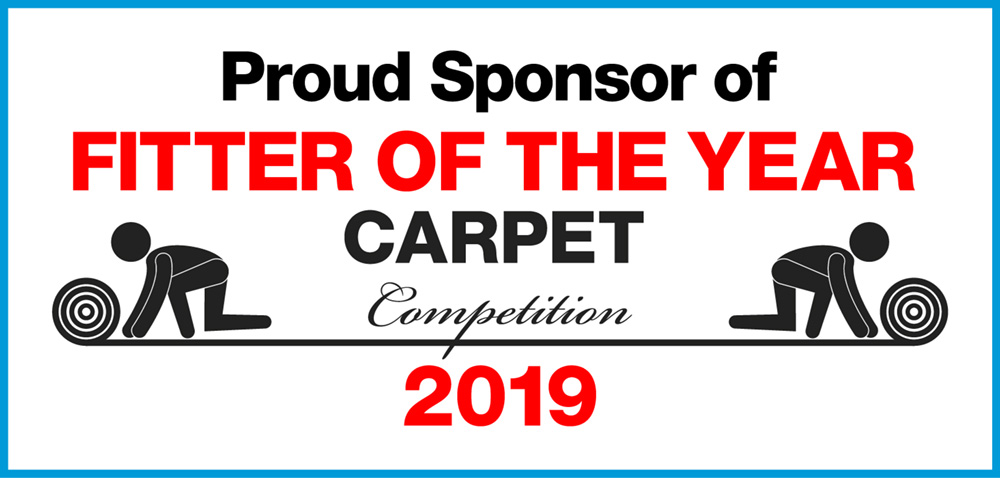 In 2019, Interfloor is once again sponsoring the annual Carpet Fitter of the Year competition, run by the National Institute of Carpet & Floorlayers (NICF).
This year's competition is now open to entries and details can be found on the NCIF website https://nicfltd.org.uk/Carpet-Fitter-Competition/index.php. Entrants must first complete a questionnaire before the judges select 14 fitters to compete in the semi-finals in June. The Grand Final is held at The Flooring Show in Harrogate in September.
Last year's six finalists were tasked with challenges including fitting a striped looped pile carpet on a platform with a step up onto a small landing and then two steps down onto the ground, and installing a doormat with a logo inset into it, which had to be centred and edged with bars.
They also had to construct a pair of slippers out of carpet.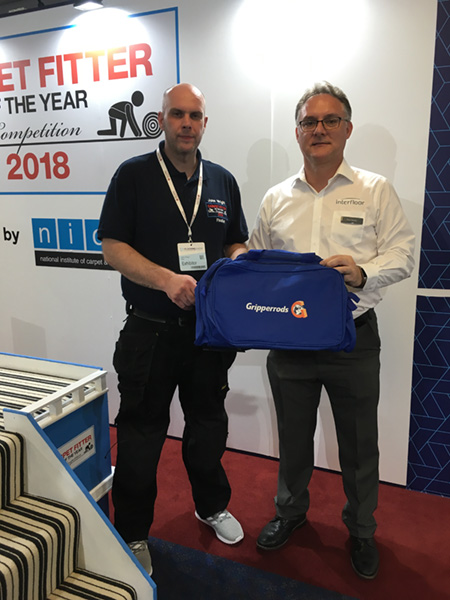 Interfloor CEO John Cooper said: "Last year's challenges were some of the most technically difficult we have seen in the competition and we're looking forward to seeing how this year's entrants rise to the tasks they are set. At Interfloor, we're committed to supporting and encouraging best practice in our industry sector, ensuring everyone is keeping up with new innovations and product developments. We wish everyone who enters the very best of luck and look forward to seeing the finalists in Harrogate later this year."
The competition is free to enter and entrants don't have to be members of the NCIF. The closing date for entries is 31 March 2019. For further information and to enter visit https://nicfltd.org.uk/Carpet-Fitter-Competition/index.php.