One of Europe's largest flooring and accessories manufacturers, Interfloor has developed a Royal Institute of British Architects (RIBA) and British Institute of Interior Design (BIID) approved CPD seminar aimed at supporting specifiers in the selection of the correct underlay for their projects.
Interfloor is the UK and European market leader for underlay, and provides a unique one stop shop for underlay and flooring accessories. Its portfolio of British-manufactured brands includes market leaders Tredaire and Duralay for underlay, and Gripperrods and Stikatak for accessories.
Interfloor's underlay products are specified worldwide and have been installed in prestigious buildings including the 5-star Atlantis Hotel in Dubai, Singapore's Changi Airport and London's Royal Festival Hall.
The new RIBA and BIID approved seminar, A Specifiers Guide to Underlay and More, is accompanied by a handbook with a helpful pull-out flowchart to support specifiers in their decision-making.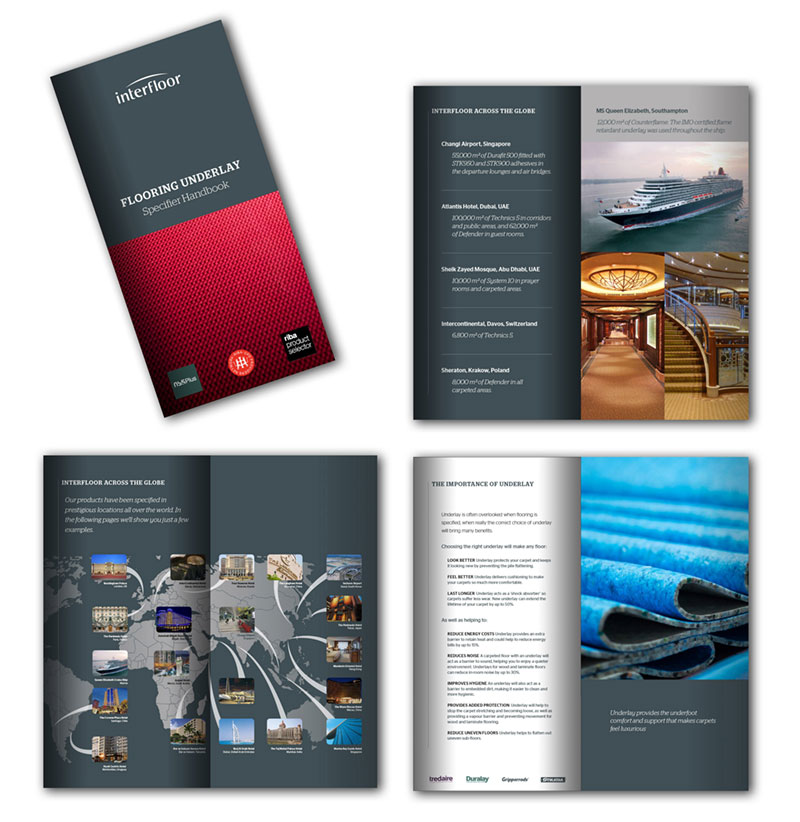 Interfloor CEO John Cooper said:
"As part of our continued commitment to the design and specification world and to promote industry best practice, this guidance for specifiers is designed to make it easier to choose the right products for projects and thereby ensure the optimal flooring performance.
"We are delighted to now offer a RIBA and BIID approved CPD seminar as well as a range of products on the specification system NBS Plus. This information will help to make it as easy as possible to choose the right underlay to complement flooring materials such as carpet, hard-flooring or LVT and based on the primary performance requirements of the installation."
The seminar, aimed at anyone who is responsible for selecting flooring for projects ranging from commercial buildings to residential developments, looks at the benefits of choosing the right underlay. It provides an overview of the different types of underlay and how they are manufactured, installation methods, acoustic and fire ratings as well as environmental and cost considerations.
In addition to the handbook and seminar, Interfloor has introduced an online underlay selector tool https://www.interfloor.com/information-for-specifiers/offering help to find the most suitable products from Interfloor's comprehensive portfolio.
Specifiers can book Interfloor's CPD seminar by completing the form on the website https://www.interfloor.com/information-for-specifiers/or by emailing cpd@interfloor.com.