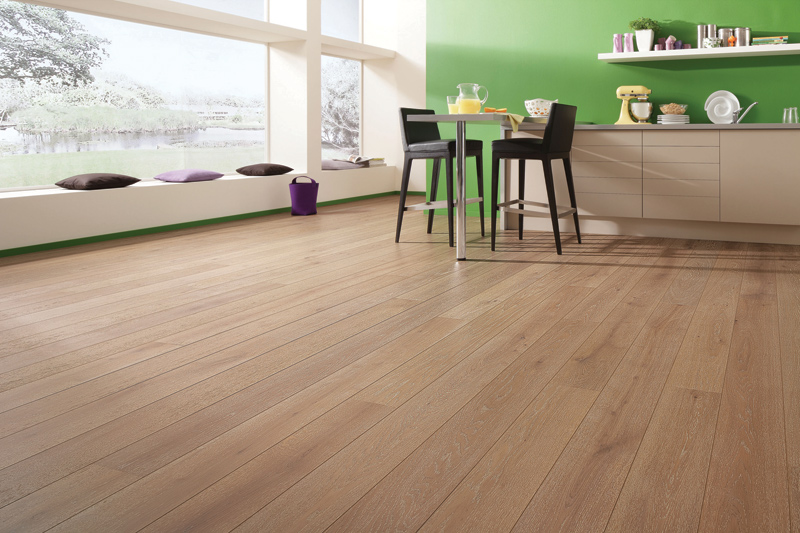 Interfloor will be presenting new underlay, laminate and engineered wood products at the forthcoming Buying Group National Flooring Show in Solihull on 12-13 May.
These include six premium Tredaire underlays that have been upgraded and re-launched:
Sensation, Dreamwalk, Softwalk, Cosywalk, Ambience and Revive. These products now have stronger and more vibrant colours, stronger backing with bolder branding, improved point of sale, and brighter and stronger packaging.
Steve Woodhead, Interfloor marketing director, says, "The Seventh Heaven range is our biggest selling Tredaire collection. Although it has been very successful we felt now was a good time to move the range forward. This upgrade has been designed to produce a better performing product that looks better and is easier for retailers to sell. We've invested significantly in the range without changing our prices. Feedback from customers has been extremely positive and we're seeing a significant growth in demand."
Interfloor will also be presenting their range of Meister Laminate and Nadura flooring which has proven very popular with buying group members. This includes 42 decors, an expanded range of colour matched accessories, backed up with a dedicated 60 page brochure, point of sale and a consumer sampling service.
They will also be showcasing their new range of Meister engineered wood floors. Featuring 30 colours this is a premium range of German floors specially selected for independent retailers. With Meister's outstanding 35 year residential warranty this range is on-trend for the consumer and comes with Interfloor's normal package of service and marketing support. All the floors and matching accessories are held in stock and available on a 3-5 day delivery. Interfloor also provides a modular POS system with an outstanding brochure to inspire the consumer and drive demand. As with all Interfloor products this range is supported by their buying group rebate.
Steve Woodhead, says "The response to the Meister laminate range has been outstanding. Retailers and consumers alike love the brand. We believe our new range of Meister engineered wood will offer a unique solution that will be equally popular."