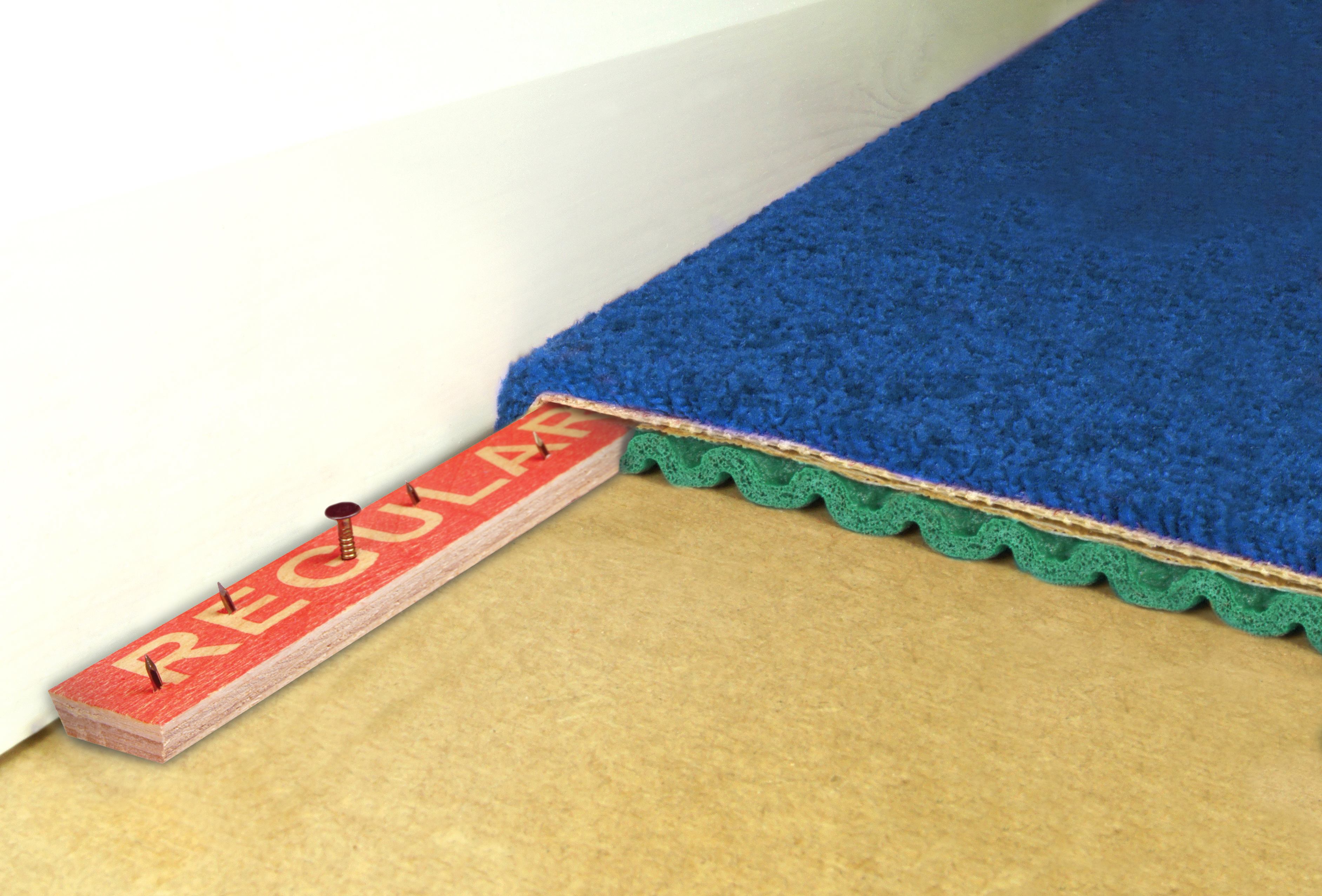 The Gripperrods® brand is synonymous with performance carpet gripper and is the only company manufacturing gripper in the UK, offering the best quality available in the market.
The flagship products produced by Gripperrods have a long heritage of delivering the best stretch fitting solution in the market.
The premium ranges of Golden and Tackfast gripper are manufactured from 5 ply Russian Birch plywood. This provides the installer with a structure that is tougher and more durable than poplar plywood. This, together with hardened nails and rust free precision pins, available in all three pins heights, is designed to give better holding in all types of sub floor and heavy stretching, allowing a trouble-free installation.
Equally important is that these products provide the end customer with an installation finish that looks good, is safe and will last.
Golden Gripper®
Golden Gripper has a wider 25mm (1") strip that gives greater stability on the floor and also has 10% more floor holding nails and a greater number of precision pins.
Tackfast Gripper®
Tackfast Gripper has a 22.5mm strip with a pronounced bevel edge for an easy and consistent roll-edge finish. The nails are made to exacting hardness standards to penetrate and hold in any sub-floor and the precision pins are designed for the carpet holding strength required. It is available in all three pin heights and floor nail specifications.
Both these grippers provide high quality installations at the minimum of installation cost. As testified recently by one group member, "The additional cost in a recent project was £1.20 for a 20m2 room, but this gave a more satisfactory floor finish and the fitter was happier using the better gripper".
Steve Woodhead, Interfloor marketing director, says "Gripperrods has fantastic brand awareness amongst consumers and is one of the most well-known brands in the flooring industry. It offers a great opportunity to complete the job with a product that is reliable, profitable and trusted by installers and consumers alike."