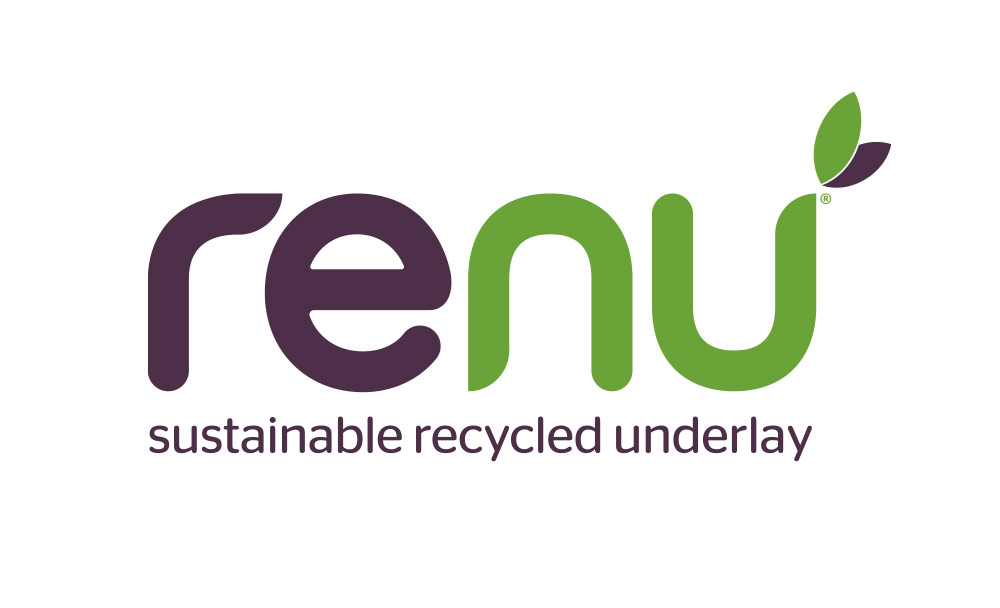 Today we launch our first sustainable and ethically produced underlay.
renu® manufactured on site at Haslington, Lancashire, is an innovative high-quality underlay combining our trademark features of luxury and comfort with a product that is driven by a vision to aim for 100% recycling in the manufacture and after life of a high-quality underlay.
We asked our customers what they wanted and it was a decisive result:
88% said they would prefer to choose a carpet underlay that is recycled/recyclable over one that is not.
91% said they consider a product that can be recycled to be important.
86% of respondents worry about the amount of waste going to landfill.
99% of respondents recycle some if not all their household waste.
79% of respondents aren't aware of any recycled or recyclable underlays.
renu® green credentials
The renu® underlay is part of the Tredaire family and is made from 98% recycled materials, using ethically sourced and genuinely recycled materials, which means keeping waste from landfill and is 100% recyclable itself!
The main body of the underlay is made of foam reclaimed from recycled soft furnishings, this foam is then mixed with a binding agent and subject to high temperature steam under high pressure.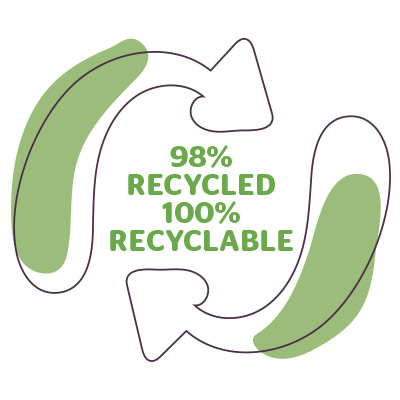 The backing is made from 100% recycled and unbleached paper and we use vegetable-based inks for printing.  The film used on renu is made from an ethically produced, carbon-positive bio-based film that comes from sugar cane. The sugar cane actively captures CO2 from the atmosphere, while at the same time releasing oxygen – making this material not just green, but proactively green. This same recyclable bio-based film or 100% recycled plastic is also used for the packaging. At all times striving to use the most environmentally friendly options possible.
Energy efficient renu® has a high tog rating, which means it is a great insulator which will help keep houses warm and save energy.
renu® is made from high-density foam which will protect the pile of carpets from premature wear.
CEO John Cooper summed it up so well, when he said: "We are all rightly concerned about how we treat our planet, and we know there is a genuine desire from consumers for sustainable products that meet the green agenda, we knew we had to create an underlay that fitted the bill."
"We have used post-consumer waste, car tyres and plastic bottles in the manufacture of our underlay for many years. But we knew we could go even further and responding to the aspiration for a fully sustainable product, renu® is made from 98% recycled materials, using ethically sourced and genuinely recycled materials, which means keeping waste from landfill and is 100% recyclable itself!"