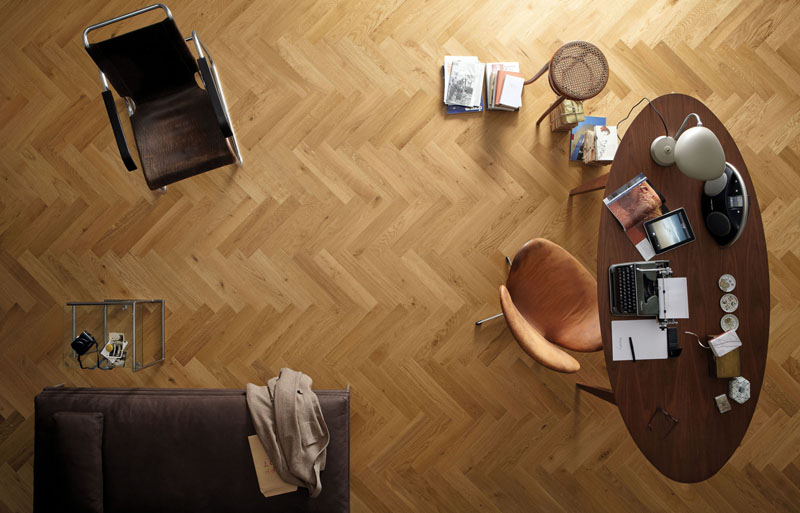 Interfloor have recently launched a new range of Meister engineered wood floors. Meister is a German manufacturing company with a reputation for quality, innovation and design flair. Featuring 30 colours, with matching accessories, this is a premium range specially selected for independent retailers and flooring contractors. With Meister's outstanding 35 year "Longlife" residential warranty this range is on-trend for the consumer and comes with Interfloor's 3-5 day delivery service as standard. Meister's reputation for innovative products is again evident with 3D finishes and the incredible new Lindura range which combines a wood layer with wood powder technology, and an HDF core, to give a harder wearing floor that is more resistant to indentation.
Interfloor also provides a complete marketing package including a modular POS system, accessory sample boards, a design-led brochure, a consumer sampling service and a consumer marketing programme through Facebook.
Interfloor's range of Meister Laminate and Nadura flooring has proven very popular with retailers since its launch in 2014. The range includes 42 decors, an expanded range of colour matched accessories, backed up with a dedicated 60 page brochure, point of sale and a consumer sampling service. All Meister laminates incorporate an HDF core for greater durability and the collection features narrower, longer and tile formats as well and some planks with a non-repeat decor. The unique Nadura flooring, which utilises wood powder technology, is incredibly hard wearing and comes with an unprecedented Lifetime warranty for residential use.
Most of Meister's flooring products incorporate their patented Masterclic Plus click system which produces a more secure locking mechanism and reduces installation time.
Steve Woodhead, Interfloor marketing director says "the response to the Meister laminate range has been outstanding. Customers seem to love the brand. We believe our new range of Meister engineered wood will offer a unique solution that will be equally popular."