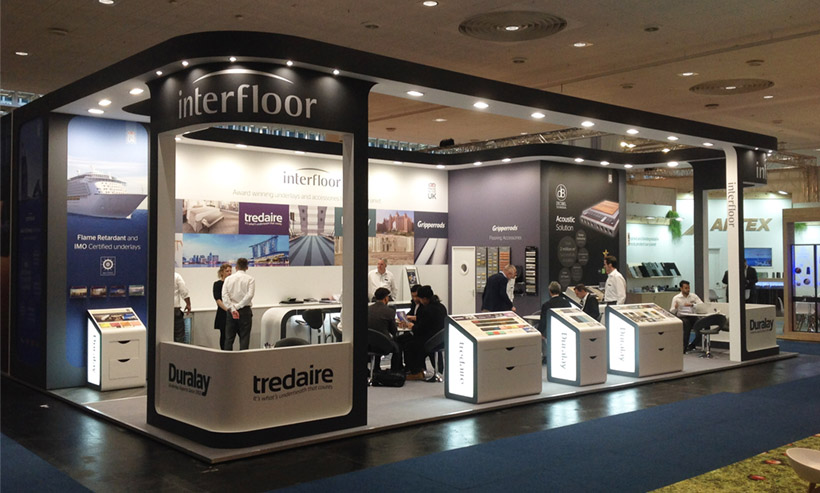 Interfloor reassures retailers at Domotex on post-brexit deliveries of its award winning underlay and accessories. 
Interfloor's Head of International Sales, Joffrey Godin, said: "With over 40 years of exporting experience we are reassuring customers of our commitment to 'business as usual' despite worries around Brexit. Our proven and trusted range of flooring underlays and accessories, combined with our knowledge and experience, make our products the perfect choice to enhance room ambiance."
With more people making a conscious effort to 'green' their lifestyles, Interfloor believes demand for sustainable and eco-friendly flooring products is at its highest ever and has increased the proportion of its underlays manufactured from recycled products from 16% to over 70% since 2008.
Flame retardant underlays, Tredaire FR6 and FR7 are ideal for extending the life of the carpet in any location where flame retardancy is a must.  FR6 is thinner and more dense than FR7 underlay, making it ideal for the most demanding installations where long-lasting performance is a priority.
Like most of Interfloor's other PU underlays, Tredaire FR6 and FR7 are made using recycled material, and contain not less than 95% pre-consumer recycled material. They also hold the Carpet and Rug Institute (CRI) Green Label Plus accreditation, meaning they conform to the CRI's high standards for indoor air quality and low VOC emissions.
Interfloor's flame retardant underlays also include Tredaire Flamecheck and Duralay Counterflame which are International Maritime Organisation (IMO) compliant. Counterflame, which has long been the industry standard in IMO flame retardant underlays, is a latex foam alternative to the PU underlays.