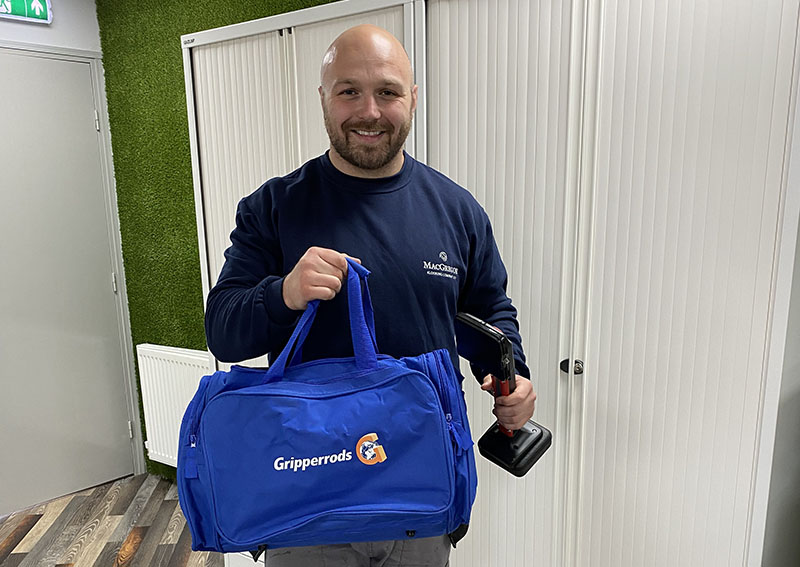 This year's prestigious CFJ/CFA Flooring Apprentice of the Year, has been announced as David McGrath.
The Contract Flooring Association promotes the highest standards of professionalism, safety and training while at the same time providing essential services and expert information to ensure the quality and productivity of our members' businesses.
Contract Flooring Journal is widely recognised as giving the most authoritative coverage of all sectors of the flooring industry, in addition to essential business information as well as insider comment, expert analysis and lively debate.
Interfloor is proud to continue its sponsorship of the competition, which has been held in private throughout the year with COVID safety measures in place to protect participants.
Sadly, the announcement of the winner also took place behind closed doors instead of at the industry's prestigious Flooring Show in Harrogate.
Congratulations to David, who wins prizes including a selection of tools, one year's free NICF membership and of course, the winner's trophy.
Commenting on the importance of the competition, Interfloor CEO John Cooper said: "We're committed to supporting and encouraging best practices, and competitions such as the Fitter of the Year do a great job celebrating the achievements of the best in our industry sector. Congratulations to David who has excelled in these very challenging times for all of us."