Acoustic Insulation for Sub-floor construction & Renovation
Decibel 4 is our newest and best performing acoustic matt. Decibel 4 is developed for use in Soundseal construction where the demands on sound reduction are particularly high, for example, in light constructions (CLT and new wood constructions) or where low frequency sound problems can be found. Decibel 4 matts achieve industry leading impact sound reduction results in a multitude of constructions, and quite simply, we believe it to be the best solution of this type available on the market. 
End Use: Concrete, Ibeam, CLT
Thickness: 12mm
Performance: 23dB reduction in impact sound, based on a minimum of 35mm of screed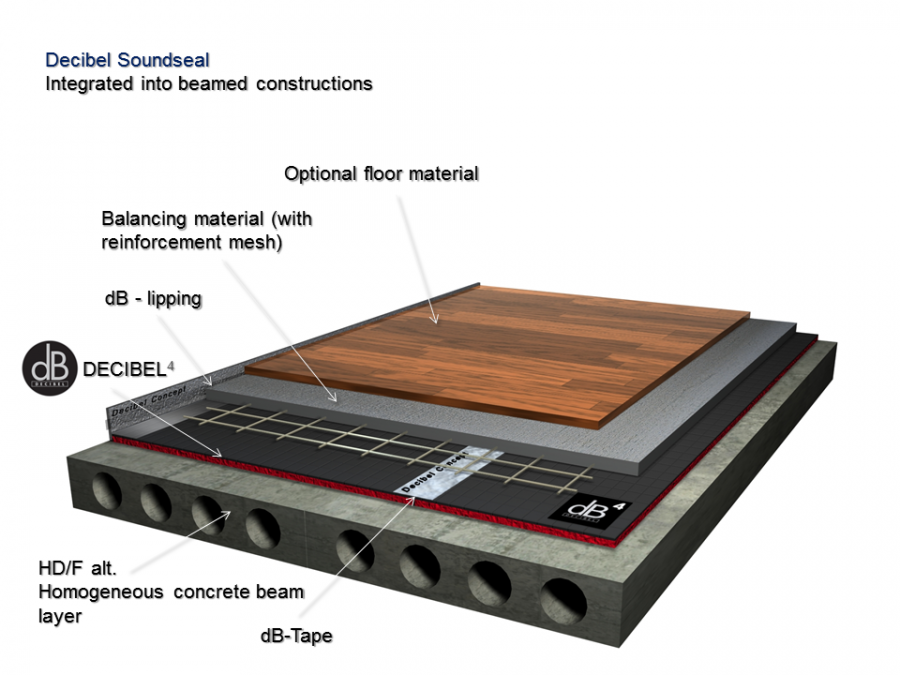 All our SoundSeal mats provide improved airborne sound quality and will help with flank transmitted sound, and are of course, also environmentally graded.
It's also important to remember that the larger the mass that is placed on the Decibel matting the better the acoustic
reading will be, and a regulating course or concrete is
preferable because of its heavy weight/m2.