Acoustic Insulation for Sub-floor construction & Renovation
Decibel 1 matts are the economy solution for SoundSeal construction and are primarily designed to help enhance the acoustic benefit of the subfloor whilst still taking into consideration the floor covering. For example, wood or laminate flooring laid directly onto standard concrete construction is not likely to meet acoustic requirements, however, the combination of the Decibel 1 matts in the subfloor and the floor coverings themselves are likely meet most acoustical requirements for the built environment. Like Decibel 2, our Decibel 1 matts are also an effective solution when the height of the floor construction is an issue.
End Use: Concrete
Thickness: 3mm
Performance: 23dB reduction in impact sound, based on a minimum of 35mm of screed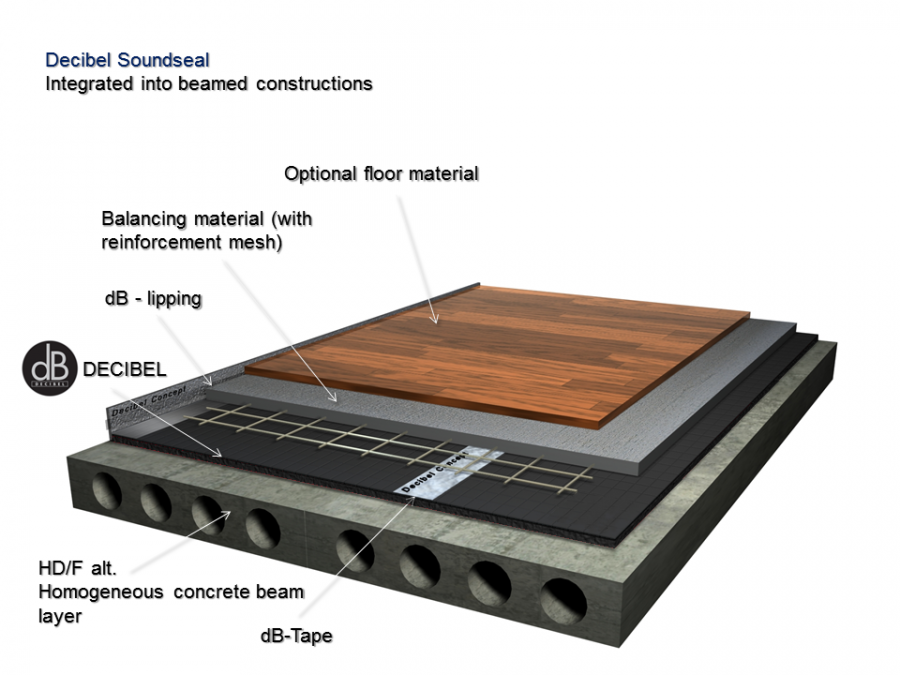 All our SoundSeal mats provide improved airborne sound quality and will help with flank transmitted sound, and are of course, also environmentally graded. 
It's also important to remember that the larger the mass that is placed on the Decibel matting the better the acoustic
reading will be, and a regulating course or concrete is
preferable because of its heavy weight/m2.