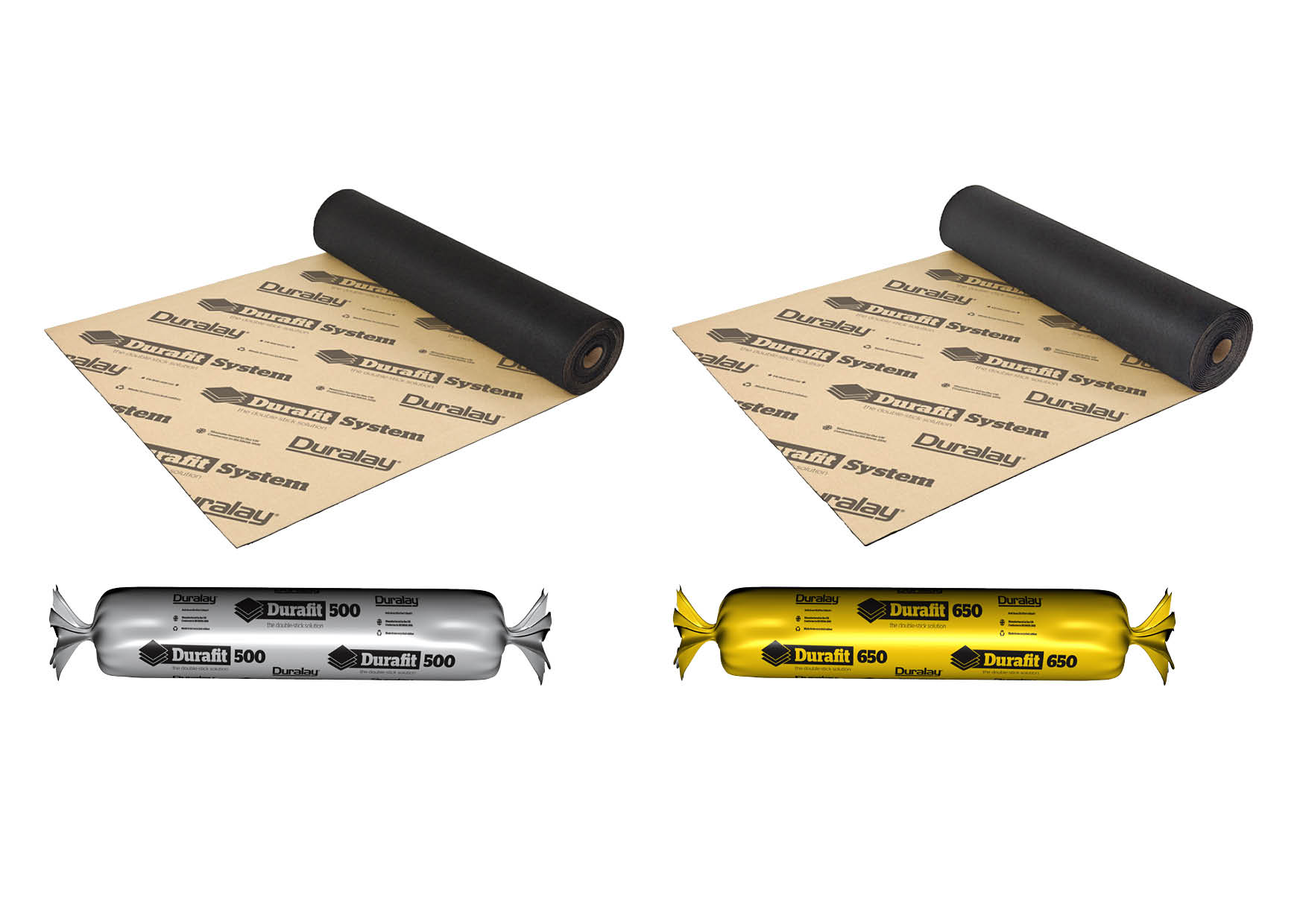 Interfloor has improved its world-leading Duralay Durafit System so that it gives greater dimensional stability. This is due to its exclusive Bacloc backing and higher bonding achieved with a range of Durafit double-stick adhesives.
The Duralay Durafit System is British-engineered and manufactured to the highest standards using only top quality rubber crumb. It is a trusted underlay system for heavy-wear areas such as hotel receptions and corridors, airports and offices. For over 30 years it's been used for prestigious carpet installations world-wide.
Increased carpet life, appearance retention and greater dimensional stability are just some of its advantages.
Durafit is considered by many carpet manufacturers and contractors as the leading contract flooring underlay system. It has been fully proven with sales to date of over 24 million square metres.
"The trend for bolder carpet designs, incorporating patterns and texture, in hospitality flooring means that underlay systems need robust performance standards. We have improved Durafit's already superior performance, made it even easier to install, and given the brand a refresh to reflect its world-class reputation and to highlight its green credentials," said Interfloor CEO John Cooper.
Both Duralay Durafit 500 and Duralay Durafit 650 have high density rubber crumb content, conform to BS 5808: 1991 and US standards, and deliver all-round performance in even the toughest commercial environments.
Carpets installed with the Durafit System look and feel better underfoot for longer. This is thanks to its better than 90% recovery under dynamic and static loading, and its high rubber content which results in excellent heat and sound insulation.
It is rated for Extra Heavy Commercial Use and is suitable for wheeled traffic areas, making it the perfect choice for hospitality and entertainment venues.
Durafit's green credentials make it the preferred option for specifiers and developers keen to gain LEED/BREEAM accreditation for newbuild projects. The underlay is 100% recyclable at the end of its life, and contains not less than 65% recycled content.
for further information contact Interfloor on 01706 238810 or sales@interfloor.com to order Duralay Durafit System sample wallets and brochures or download the PDFs below.
Durafit 500 Technical Specification