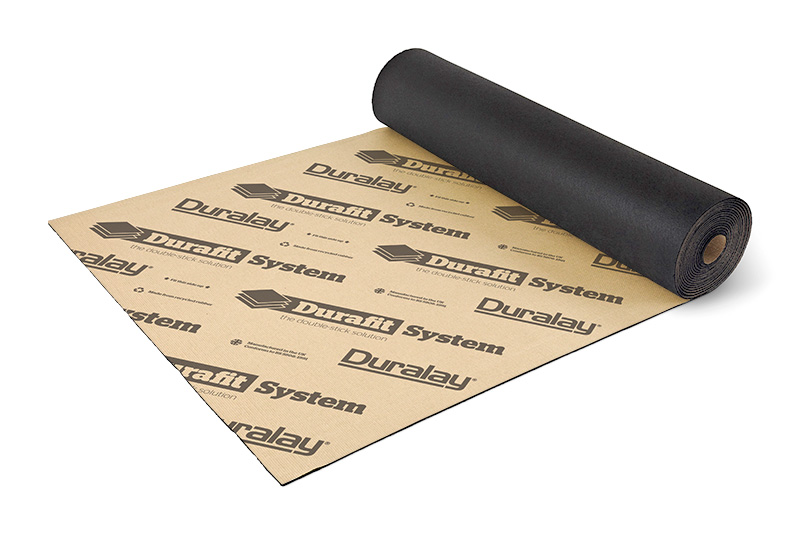 Interfloor will launch several new products at this year's Buying Group National Flooring Show in Solihull on 10-11 May. Its market leading underlay brands, Tredaire and Duralay, are manufactured in the UK to the very highest standards and new and improved products will be showcased.
New & improved Duralay Durafit System
Interfloor's world-leading double-stick underlay, Duralay Durafit has been improved to give greater dimensional stability thanks to a new exclusive Bacloc backing. There is also a new range of dedicated double-stick system adhesives. The Durafit System is tried and tested for both large and small installations, and now offers outstanding comfort and durability as well as distinctive branding to capitalise on its excellent reputation.
Good options just got better
Improved product feel, branded backing and bright new packaging have pushed Interfloor's "Good" PU Foam underlay options to the next level – without any price increase. The great value Tredaire Brio, Zest and Jazz range is ideal to offer as an alternative in the 'Good, Better, Best' categories. With a stronger colour now added to the facing film, the product looks better in stores and with a higher perceived value.
New POS in the form of a Foot Tester Stand will also be on show, please visit the Interfloor stand to find out more.