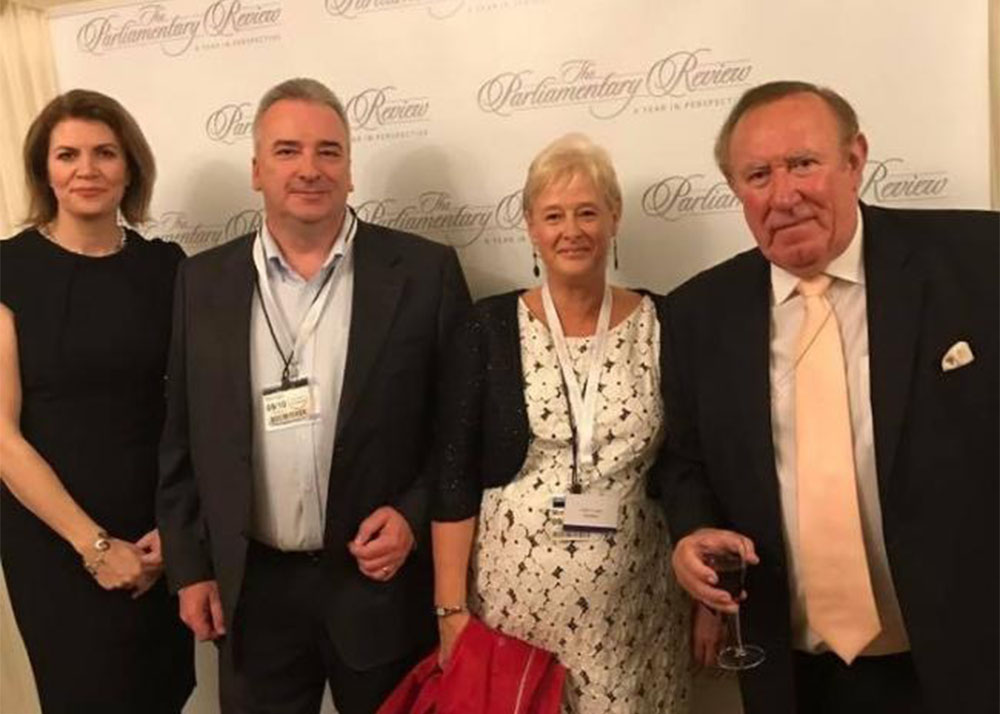 Interfloor is in the national spotlight after appearing alongside the Prime Minister in the 2016/17 Parliamentary Review.
The review, established in 2010, is now a key fixture in the political calendar. It looks back on the year in industry and Westminster and its main aim is to showcase best practice as a learning tool to the public and private sector.
Interfloor, said to be the UK and European market leader for underlay, also has a base in Dumfries. The business manages a portfolio of brands – Tredaire and Duralay for underlay, and Gripperrods and Stikatak for flooring accessories.
It features in the review alongside a small number of outstanding organisations.
Chief executive John Cooper attended the gala launch of the review with his wife Gill.
Mr Cooper said: "We are very honoured to be included in this year's Parliamentary Review alongside some other truly outstanding British businesses.
"It means a lot to everyone on the Interfloor team to be recognised for the hard work and focus we have put into driving the business forward over the last couple of years."
Parliamentary Review director Daniel Yossman said: "Interfloor and other hard-working organisations from across the country have come together to make this year's review possible.
"Sharing knowledge and insight with both peers and government is essential work and I am delighted that this year's review will reach every corner of the British economy.
"It's always a real joy to hear from policymakers who tell me that something they have read in the review has had an effect on their thinking.
"It is my belief that innovation is contagious, if only it is given the platform to spread. It is the review's purpose to provide this platform and I am confident we are fulfilling it."